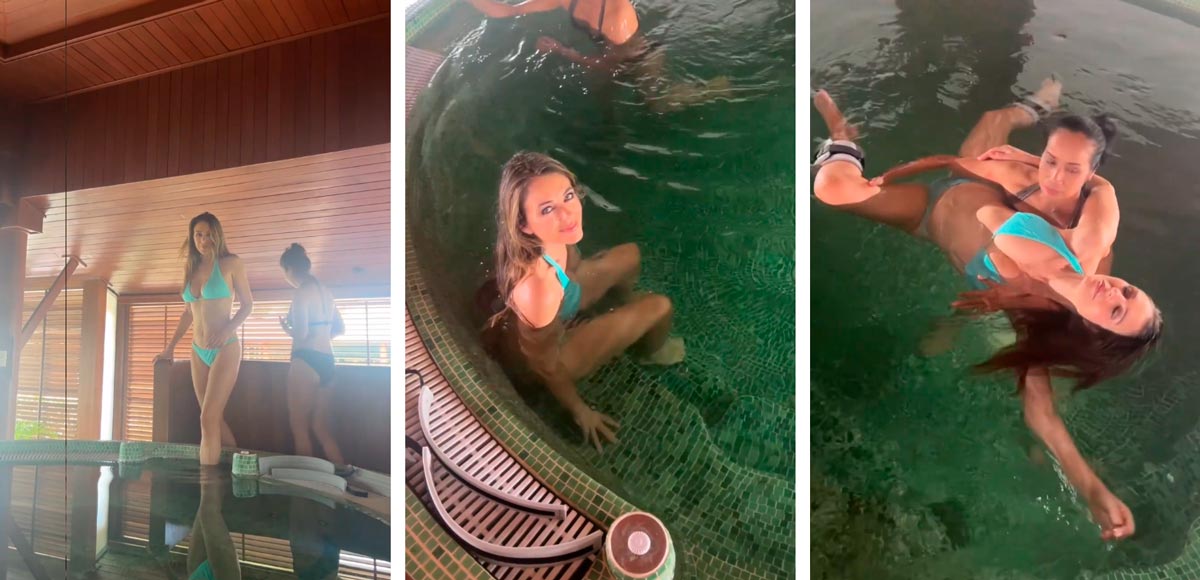 Elizabeth Hurley is currently on a health retreat in Thailand, and as you can see in the video, the 58-year-old actress looked sensational in her daring two-piece outfit while receiving a Watsu massage, which is when the masseuse gently moves a person's body through warm water.
Elizabeth appeared so peaceful as she was moved through the water, also floating in the video.
Explaining what was happening, the model explained: "Another day of pampering at Chiva Som. This is Watsu – one of the best stretches I've ever done," concluding her post with a heart emoji.
In the comments, there were sequences of heart emojis for the model, while some wondered what the devices on Elizabeth's legs were for.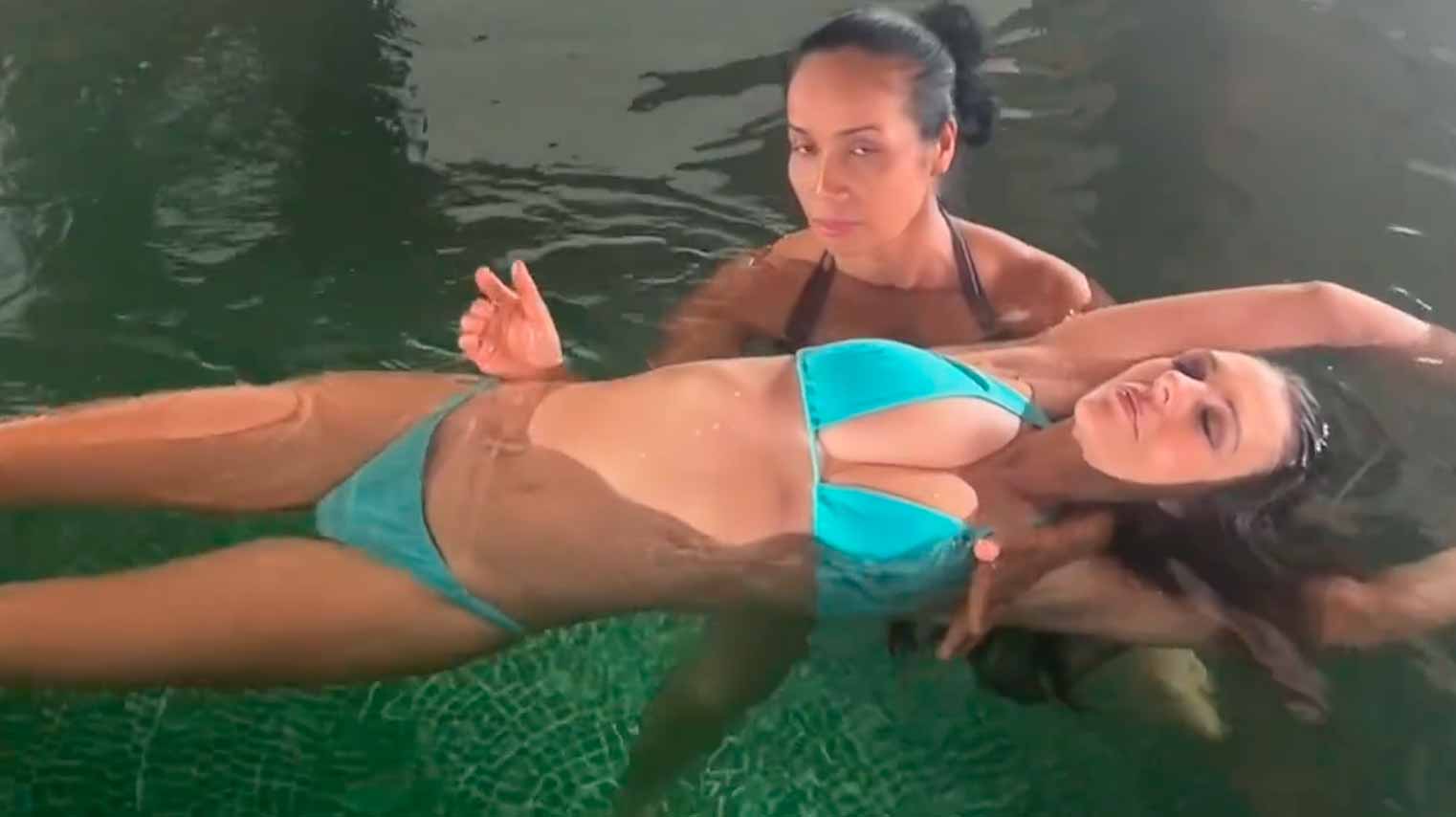 ---
---
Although there was no response, a popular theory was that they were flotation devices to keep the legs upright during the water massage.
Before this, the actress made a video showcasing the Chiva-Som Hua Hin spa – which was voted the best spa resort in the world.
Photos and video: Reproduction Instagram @elizabethhurley1