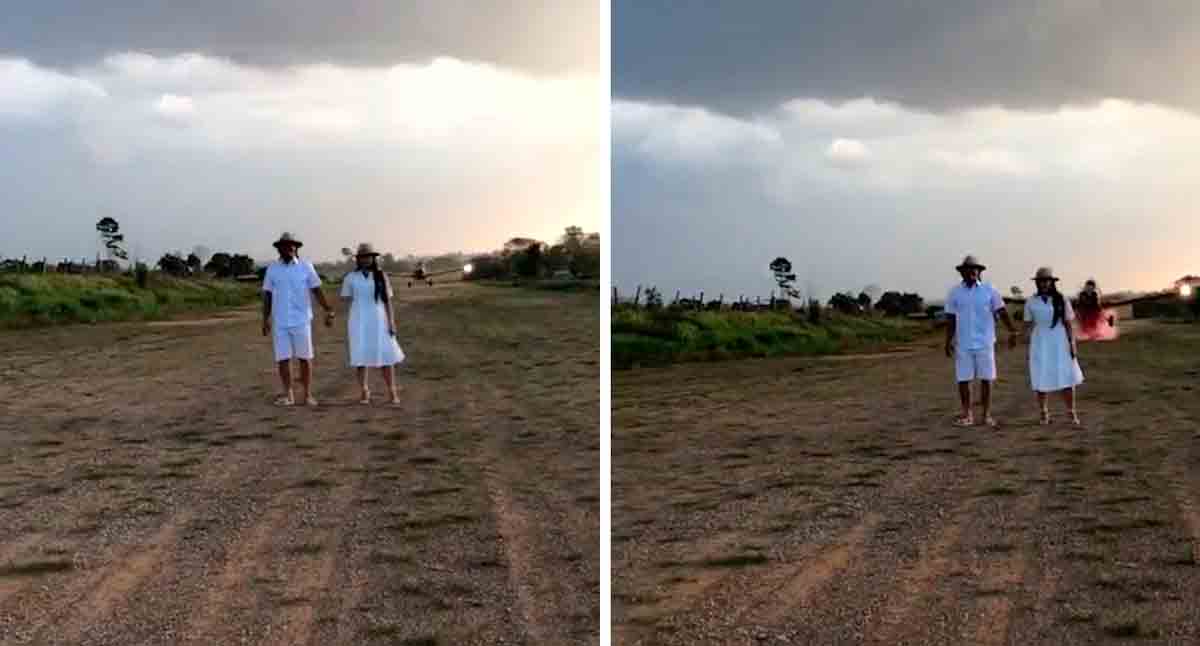 A gender reveal party almost ended in tragedy in Buritis, Rondônia, in the northern region of Brazil.
Last weekend, the pilot of an aircraft performed a risky maneuver, releasing pink smoke on a landing strip.
+ Here are the top 10 scooters sold in Brazil in 2023
+ Video shows the firepower of the Russian Grad rocket system
It turns out the plane took too long to take off, almost hitting the couple who were eagerly awaiting the gender reveal of their child.
A video captures the moment the aircraft took off.
Source and video: Twitter @metropoles