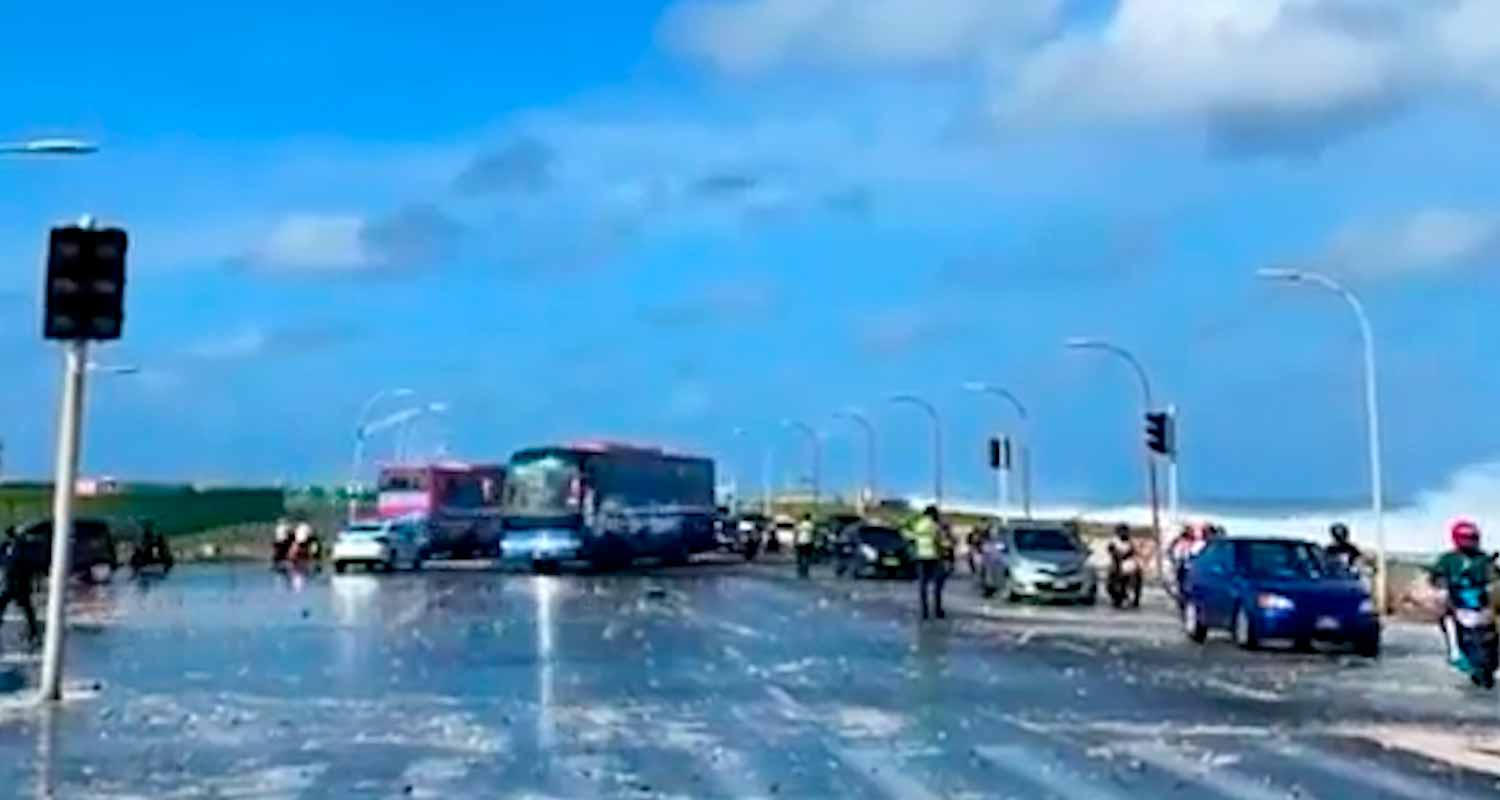 A video posted on social media shows the moment when a giant wave took some people by surprise on the island of Malé, in the Maldives, this Saturday.
+ Hilarious video: puppy hangs out with rabbit so much that it starts to mimic its steps
+ Actor smashes room and jumps from the fifth floor window of a hotel in Rio de Janeiro
The choppy sea, a consequence of the monsoon season in the country, generated the wave that ended up dragging locals into the middle of the street, near the Sinamale bridge, which connects three islands in the region.
In addition to bathers, some motorcyclists and cars were hit by the great force of the wave. There is still no information about damages and injuries.
As a precaution, local authorities have asked people to avoid crossing the bridge at this time.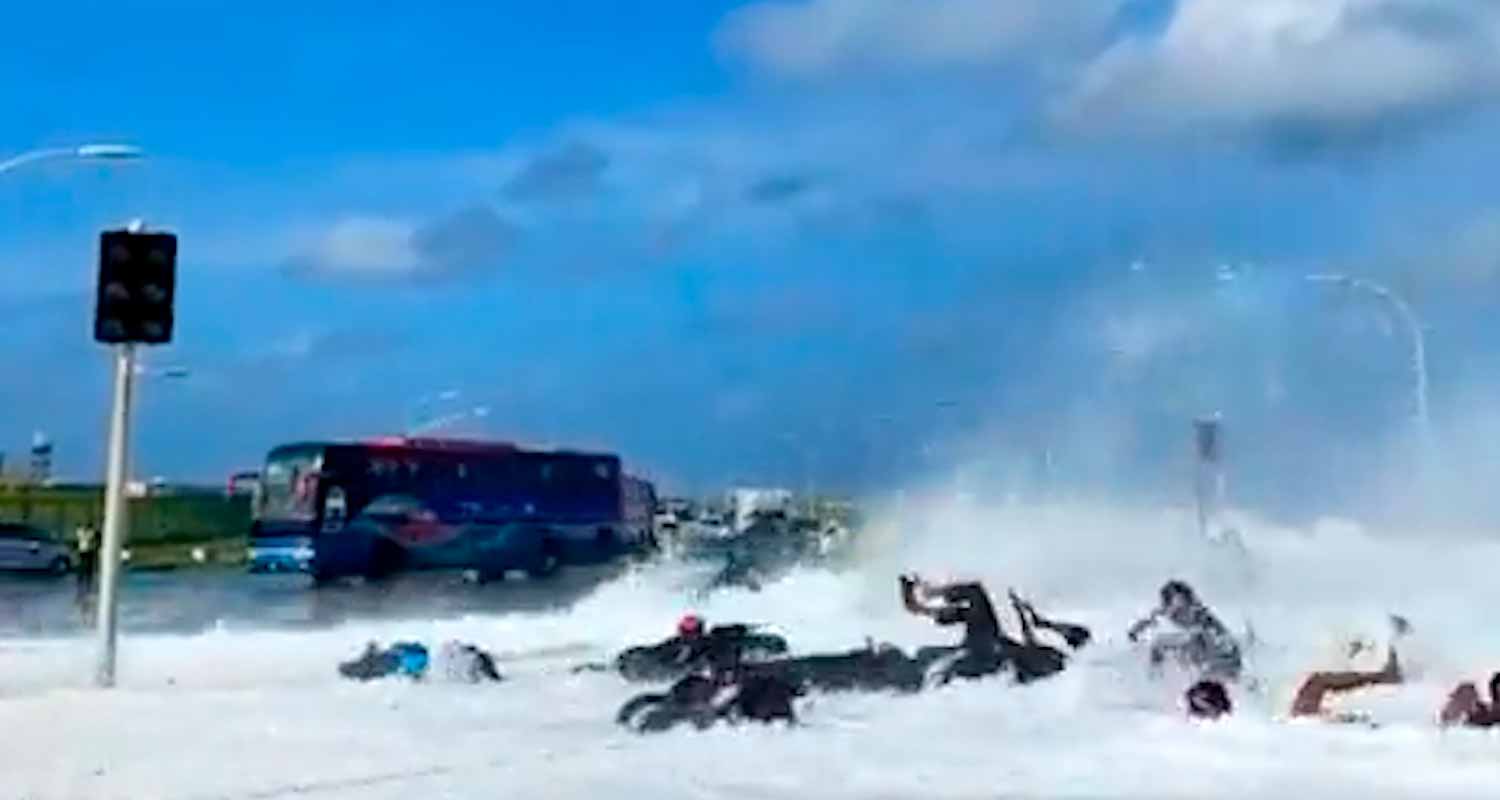 ---
---